Types of Solar Installation
SolarTyme Provides Solar Panel Installations in Virginia, North Carolina & South Carolina
Rooftops and Beyond: The Ever-Expanding Options for Solar Panel Installation
When it comes to solar panel installations, rooftops have long been the most popular option, and in many people's minds, the only one. However, there are many other choices for installations that go far beyond the rooftop, and today's advanced technology allows us to install solar panels virtually anywhere, including places that have never known the benefits of electricity. From remote villages to urban dwellings, the benefits of solar are expanding throughout the world, and SolarTyme can provide these innovative products and solutions for you.
Whether on-grid or off-grid, the installation options for solar panels are virtually limitless. That said, there are a few options that are more prevalent than others. See below to learn more about types of solar installation.
Ground-Mounted Solar Panels
When roofs don't have adequate space or simply can't handle the solar structure, ground-mounted panels are the way to go. In this configuration, panels are mounted onto racks which are secured into ground.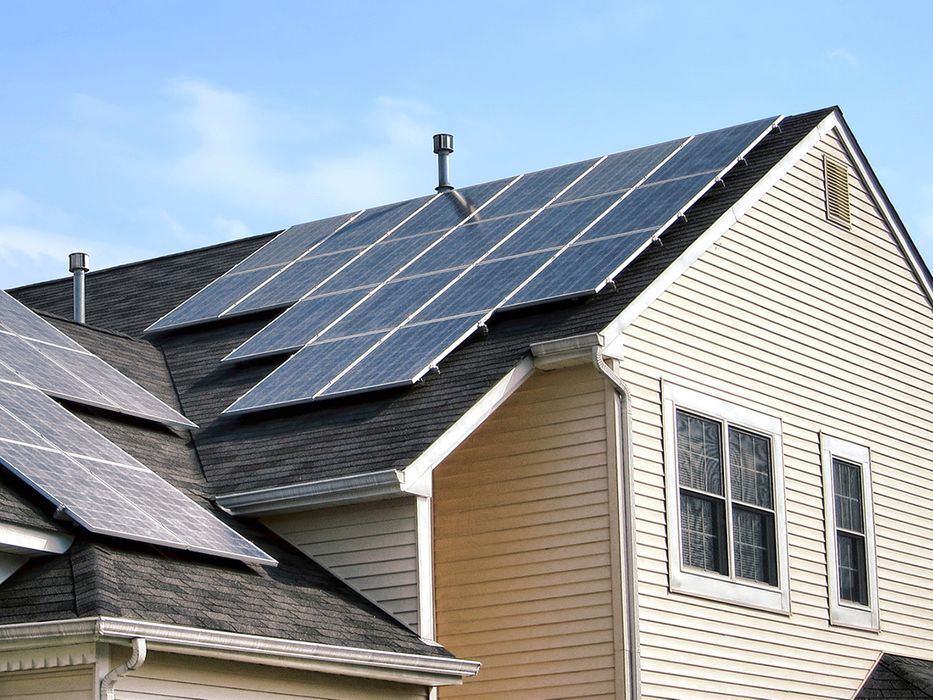 Solar Roof Top Mounts
The "granddaddy" of them all, rooftop installations are still the reigning champion of panel installs, as they're perfect for residential homes as well as commercial applications and take up no extra square footage on a property. With the advancement of modern technology, we've seen a surge in popularity for rooftop installations — and with good reason! With lower costs, easier installation, and an improved design over standard mounts (including no bulky legs sticking out from your roof and ruining your curb appeal), there's little wonder why they continue to be so popular.
Most of the time, rooftop solar installations are fixed-tilt (meaning the panels remain stationary and at a fixed angle) and use two separate rails to adjust for any seasonal tilting of your roof. However, because roofs are inherently flat when they're new, this isn't much of an issue during normal conditions. For older roofs that are less-than-flat or more complex shapes, ballasted systems are often used. This simply means that the panels are attached directly to your roof using either sandbags or some sort of ballast material instead of using rails. While this is usually only done on commercial installations due to the lack of a uniform shape, in most roofs, it allows for a lower-profile installation.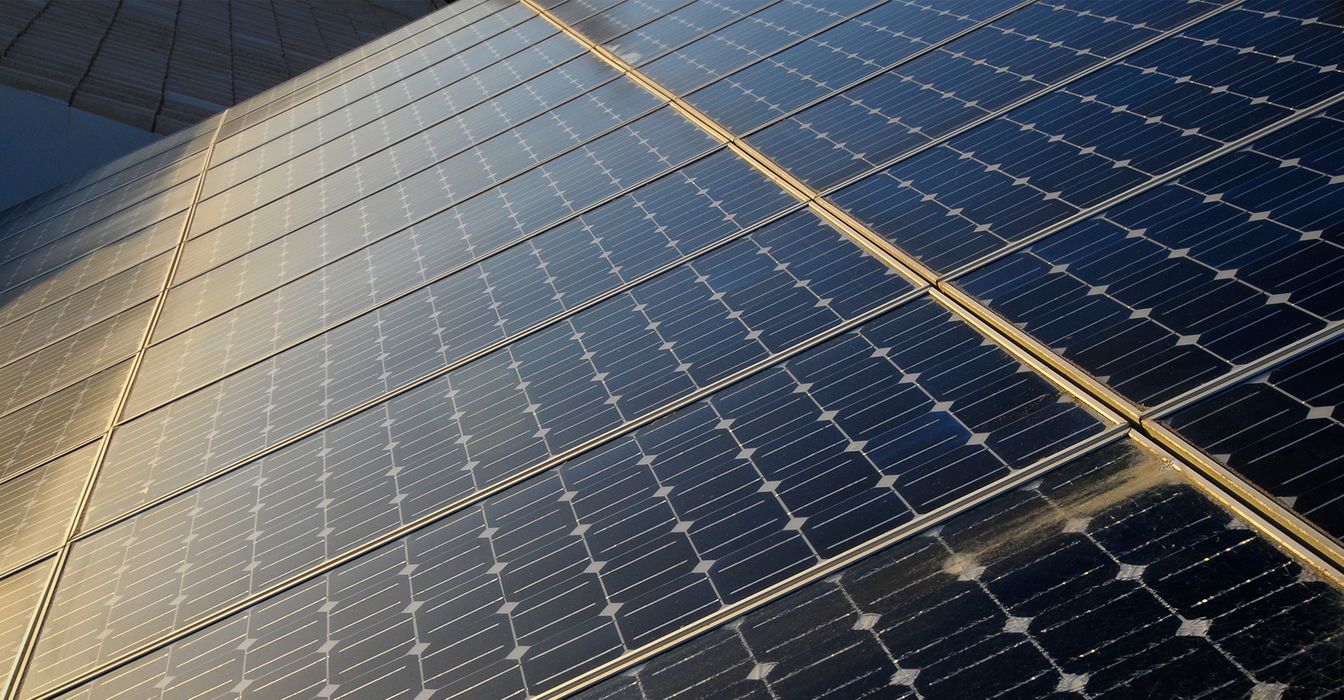 Utility-Scale Solar Installation
Available in many sizes, utility-scale installations are designed with maximum output in mind, and they produce electricity to power multiple buildings. Utility-scale solar facilities generate solar power and feed it back into the grid, providing clean, renewable energy to anyone purchasing power from the utility service. These installations are a great option for businesses and municipalities looking to reduce their carbon footprint and improve air quality while saving money on their energy bills. In addition, utility-scale solar can create jobs and spur economic development in the surrounding area.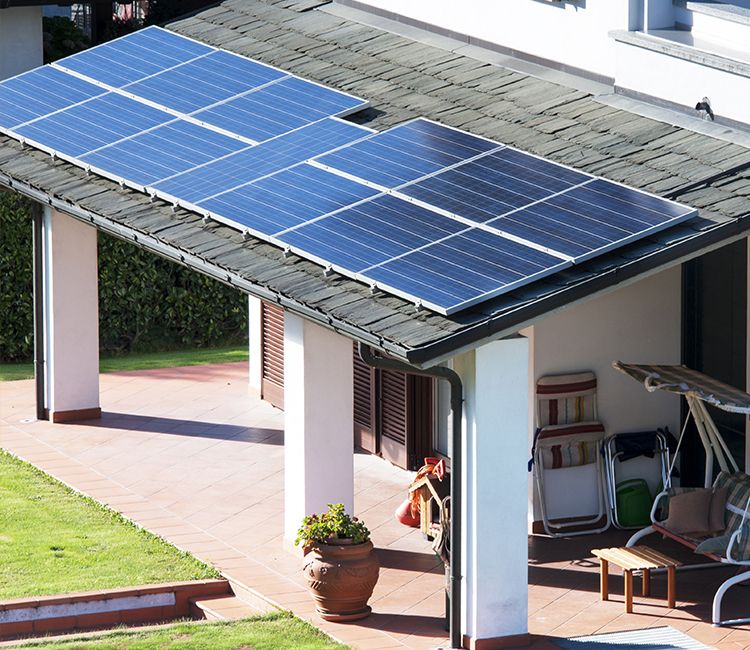 Solar Canopy
The canopy installation epitomizes the phrase "double duty." These installations are similar to ground-mounted ones, but in this case, the panels are lifted higher up, allowing them to serve as both power generators and shade providers in the form of carports, walkway covers, and more. The installation is also designed to be as unobtrusive as possible, with a minimal impact on the surrounding environment. Another benefit of using a solar canopy installation is that it can provide power to an area that's difficult or impossible to reach with traditional ground-mounted systems.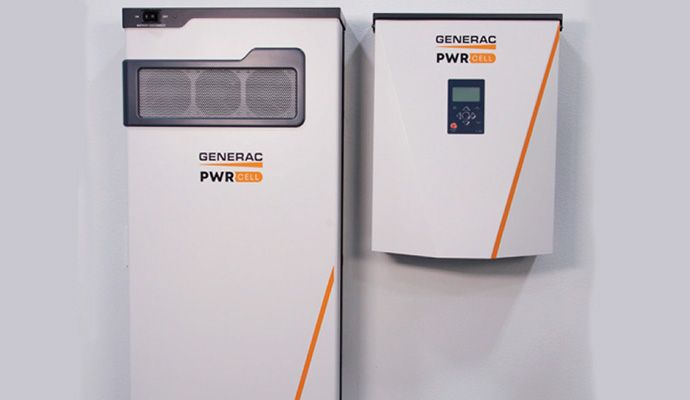 Solar-Powered Batteries
Solar-powered batteries are a great addition to your solar energy system. They allow you to store the energy you capture with your panels and utilize it during an emergency, such as a power outage during a hurricane. An unexpected power outage can be dangerous, which is why we offer a range of solar storage options. From a Generac PWRcell intelligent energy storage system to Generac Stand-By Whole Home Generators and more, we can give you security and peace of mind that you have the energy you need to weather the storm. Learn more about energy storage backup solutions and contact our team to get started!