Solar Installation
Solar Panel Installation in Virginia, North Carolina, and South Carolina
Serving Homeowners With the SolarTyme Guarantee
Solar power can be a HUGE cost saver for many homes and families. It is important to select a trusted company that can properly do a full assessment to make sure solar is worth the investment and that your property is properly equipped to get the maximum benefits. SolarTyme has been in the solar business for years and has a trained team that can help you select the right system that will fit your budget and needs. Save money with Solar Power today!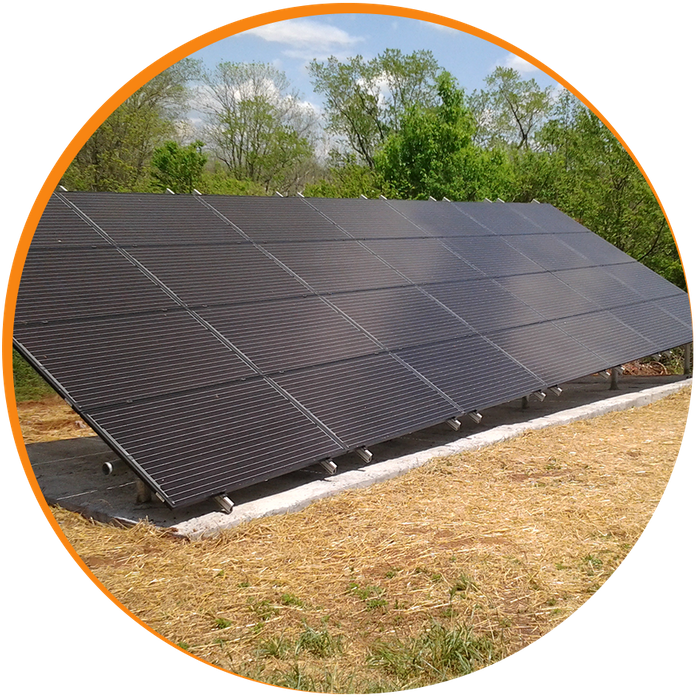 With solar roofing from SolarTyme, you can enjoy the benefits of:
Utilizing a renewable energy source

Reducing your energy bill

Local and federal solar incentive opportunities

Energy independence

Reducing your carbon footprint

Minimal maintenance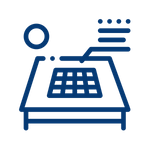 SolarTyme Savings Guarantee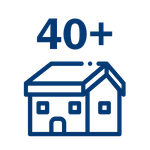 40+ Years of Experience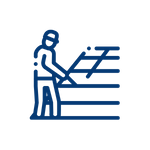 Certified Technicians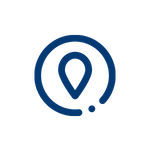 Local Business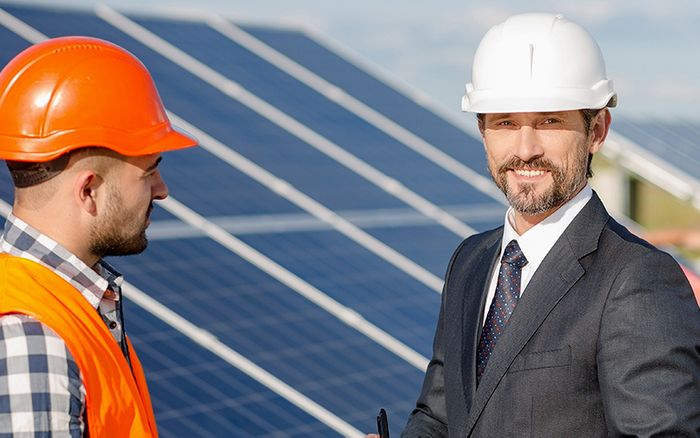 Free Solar Consultations
Is your home in Virginia, North Carolina, or South Carolina "solar-friendly?" Over the course of our 40+ years in the solar business, we've found that about 25% of homes are "solar-ready." To find the best solar solution for your home, SolarTyme offers free solar consultations! This process includes a complete assessment of your home in regards to its solar compatibility, including evaluating the direction your home faces, the amount of tree coverage on your property, and more. Our full inspection of your home will help determine the best type of solar panels your home requires and the best placement of a solar system to achieve the best overall results.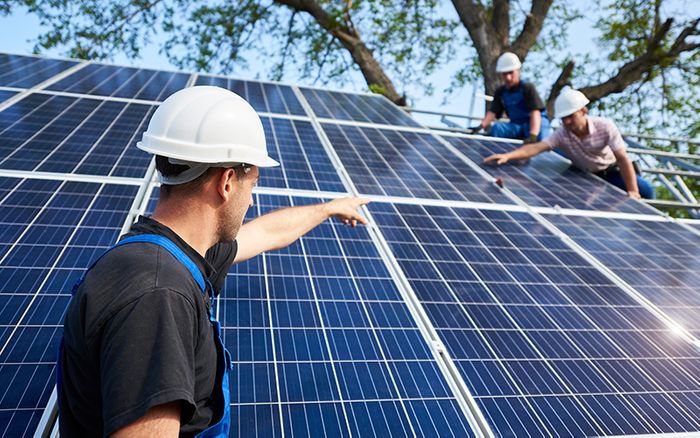 Honesty and Accuracy Are Part of Our Guarantee
Installing a solar panel system for your home is a big investment, and that's not something that SolarTyme takes lightly.
We will always honor and respect our clients by providing honest and accurate representations of the costs, capabilities, reliability, and performance of our solar products and services. This includes providing honest assessments of your solar needs, avoiding over-inflated costs, or selling you more panels than you actually need for your individual requirements.
GAF Decotech® Solar Panel Installation
Before any solar panel installation takes place, we'll take ample time to discuss your individual energy needs, including your budget, and provide you with an exact price quotation for a solar system that works for you. A well-designed and properly installed solar panel system is absolutely essential for reducing your power bill and delivering the most efficient results. SolarTyme has earned the designation of Master Elite Contractor from GAF, one of America's most trusted solar panel manufacturers. Less than 2% of solar contractors qualify for this designation, and we were able to achieve it due to our commitment to quality and high standards. We believe that GAF's Decotech® solar panels provide the quality and longevity that homeowners will value for decades to come, blending performance and durability with an outstanding aesthetic appeal.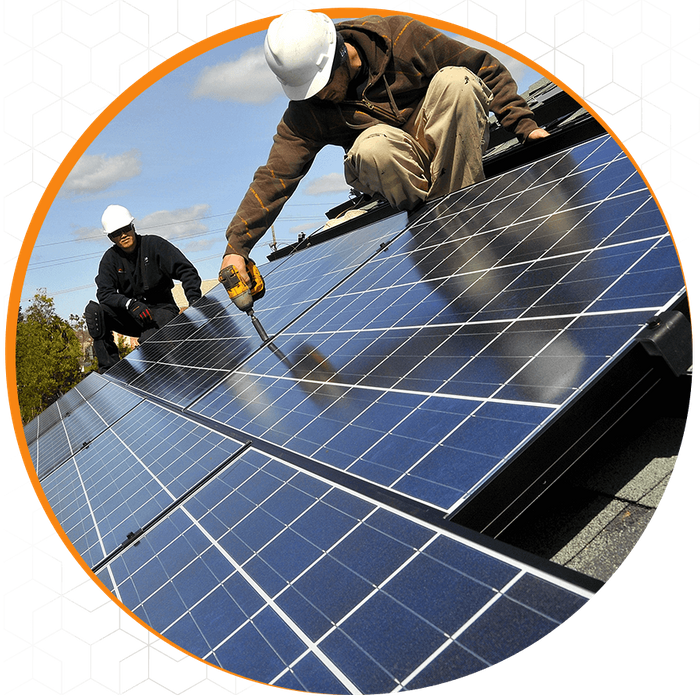 The Golden Pledge Lifetime Warranty
GAF believes in us and our quality of work so much that we're able to offer our customers the Golden Pledge Lifetime Warranty for new solar roofs. This incredible warranty includes:
50-year, non-prorated warranty on materials used

25-year workmanship warranty (or up to 30 years depending on shingles used)

Transferable to the second owner (within the first 20 years for FREE)

Infinite maximum windspeed coverage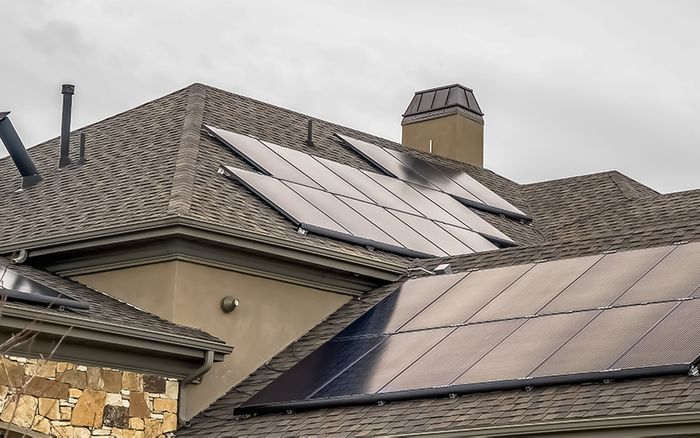 Solar Panel Maintenance Services
Did you know that solar panels are very low maintenance compared to traditional roofing systems? With no moving parts, most solar roofing installations can go decades with minimal upkeep. There are steps you can take to extend the lifetime of your photovoltaic (PV) system beyond 25 years. Some lucky homeowners and businesses are still generating free electricity from solar installations that were performed in the 1970s!
The most important thing is that your home's solar panel system starts out on the right foot with high-quality products, experienced and certified technicians, and an optimized design. This will minimize your need for extensive maintenance in the future, but rest assured — SolarTyme will be there for all of your solar panel maintenance needs for decades to come!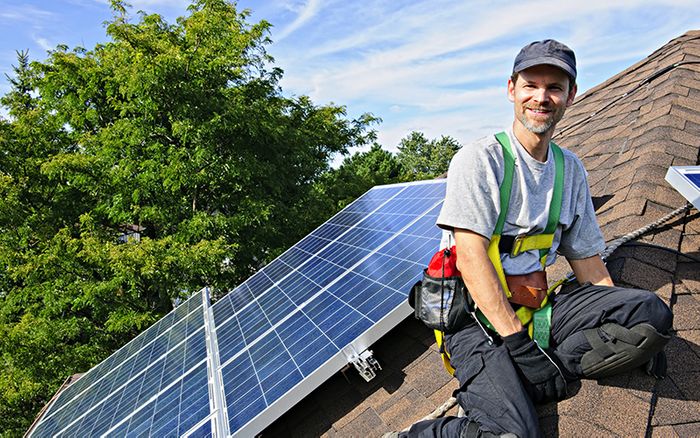 Solar Savings Program
How great would it be if your roof actually paid you just for doing its job? With several solar tax credits and incentives available, this is the reality for many homeowners throughout Virginia, North Carolina, and South Carolina! The US government offers tax credits at local, state, and federal levels for homeowners that install and utilize solar power!
The Consolidated Appropriations Act, which was signed in 2015, extended the expiration date for PV and solar thermal technologies, making now a great time to invest in solar energy. SolarTyme can provide you with information about tax credits that may be available in your area. Contact us today to learn more about how solar panel installation could be saving you money!
Our Promise To You
Too many homeowners have been disappointed with solar roofing systems or have received inadequate, unprofessional services. We do things differently at SolarTyme — with our commitment to customer service, quality products, and elite-level best practices standards, it's our mission to make solar roofing a viable solution that any homeowner can enjoy the benefits of. We will never oversell you on products or panels that you don't need and we will always be completely transparent regarding costs and your home's solar compatibility. The SolarTyme Savings Guarantee means that you'll never pay more than you need to for a solar roofing system that will meet your needs and exceed your expectations. Contact us today to get started and schedule your free solar roofing estimate!
Contact Us for SolarTyme - Virginia, North Carolina & South Carolina!
Please Contact SolarTyme, in reference to our current special promotions and to schedule a free energy analysis at 844-810-9355 or contact us.